Kids Summer Reading Program 2019
Item request has been placed!
×
Item request cannot be made.
×
Processing Request
How do I register my kids for the Summer Reading Program?
Beginning Monday June 10th, 2019 you can sign up children from birth - grade 5 at any of the Lenawee District Library branches (participation is allowed at one branch only). Upon registration, children will receive a stack of FIVE color-coded Bingo-style cards. Children MUST be registered at one of our participating locations in order for cards to be valid.
What do the Bingo-cards do?
Each colored BINGO card has a variety of activities, including reading in 15-minute incriments. This is a new, fun way for particpants to keep track of their reading this summer!  When a BINGO is achieved, cards can be turned in for specific prizes. All prizes must be redeemed by Saturday August 10th.
-- Click HERE to download Cards 1 - 2
-- Click HERE to download Cards 3 - 4
-- Click HERE to download Cards 5 + Bonus card 1
-- Click HERE to download Bonus Cards 2 - 3
What if my child completes all five of the prize cards?
Readers have an opportunity to complete as many white BINGO cards as they wish if they've finished the colored stack.  These slips will be entered into our grand prize drawing. All entries must be in by Saturday August 10th.
Does the library offer any programs for children and families during SRP?
There are a number of programs taking place throughout the summer, including WOW! Wednesdays and family storytimes.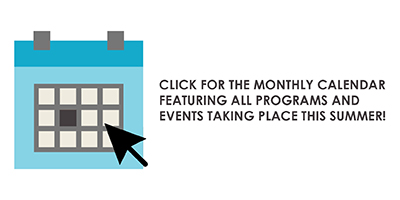 What about children pre-k and younger?
We offer a reading program geared toward kids ages birth - kindergarten! Kids registered for the pre-reader program will receive an activity log that teaches important early literacy skills. Complete each activity with your child and once each side of the log is full, turn it in to receive prizes! There will be a grand prize drawing at the end of the summer. Click HERE to download a printable copy of the pre-reader log. Prizes must be redeemed by Saturday August 10th.
PRE-READER PRIZES
(prizes subject to availability; may change if materials run low)
Level 1: Duck
Level 2: Book & 2 Corner Park passes
Grand Prize: Lakeshore Learning Play & Explore Rocket
KID PRIZES
(prizes subject to availability; may change if materials run low)
Card 1 -- YELLOW: Ice cream coupon
Card 2 -- CORAL: Grab-bag prize
Card 3 -- GREEN: Choose a book
Card 4 -- BLUE: Taco Bell coupon
Card 5 -- PURPLE: 2 Corner Park passes
Grand Prize: Telescope kit
Summer Reading Program would not be possible without our sponsors, to whom we owe a special thank you!
The Centre, Frosty Boy, The Panther Pit, Uncle Davey's Ice Cream Shoppe, The Spotted Cow, Taco Bell, and Hungry Howies